The Parking Store, located at 495 Portage Ave, is closed to members of the public until further notice. All services are available online or by contacting 311.
Effective Saturday, March 28, 2020 until September 30, 2021, the following are changes related to parking:
Offering one-hour complimentary parking at all metered locations throughout Winnipeg. Please note, there is no requirement to pay for parking in order to receive the one-hour complimentary parking. This is not to be combined with the existing two-hour complimentary Saturday parking in the Downtown area.
Relaxing enforcement of 1-2 hour time limits on residential streets with the exception of streets around Deer Lodge Centre where there are ongoing parking availability issues; however, residents must obey all other parking restrictions (i.e. obstructing fire hydrants, parking too close to intersections, etc.).
Effective Saturday, March 28, 2020 and throughout the pandemic:
Adding temporary 15-minute loading zones in various locations throughout the Downtown and the Exchange District to benefit local businesses.
Le Magasin de la Direction du stationnement, au 495, avenue Portage, est fermé au public jusqu'à nouvel ordre. Pour accéder à nos services, allez en ligne ou communiquez avec le 311. 
Depuis le samedi 28 mars 2020 et jusqu'au 30 septembre 2021, les modifications suivantes s'appliquent au stationnement :
Stationnement gratuit pendant une heure dans toutes les places minutées de Winnipeg. Veuillez noter qu'il n'est pas nécessaire de payer quoi que ce soit pour avoir droit à une heure de stationnement gratuite. Cette offre ne peut être cumulée aux deux heures de stationnement au centre-ville gratuit le samedi.
On a assoupli le contrôle des limites de temps dans les rues résidentielles où le stationnement est limité à 1 ou 2 heures, excepté les rues à proximité du centre Deer Lodge, où il y a un manque constant de places. Toutefois, les résidents doivent respecter toutes les autres restrictions en matière de stationnement (ne pas bloquer les bornes-fontaines, ne pas stationner trop près des intersections, etc.).
Depuis le samedi 28 mars 2020 et pendant la pandémie :
Ajout de zones de chargement temporaires de 15 minutes à plusieurs endroits du centre-ville et du quartier de la Bourse, pour aider les entreprises locales.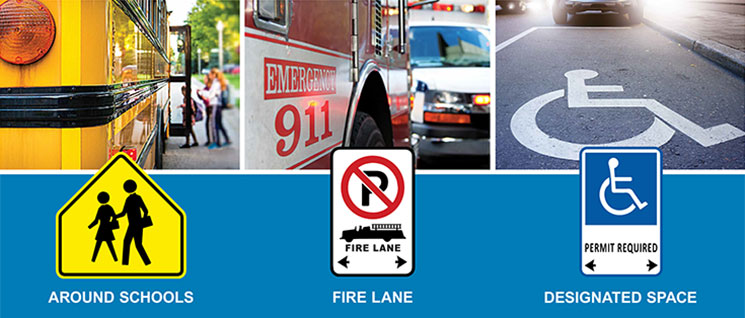 Be Aware. Park with Care.
Beginning May 1, 2017, Winnipeg Parking Authority will enforce their right to issue and mail out tickets for violations around schools and in fire lanes.
These spaces are reserved for something more important than your convenience.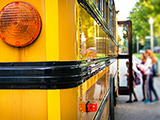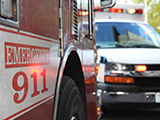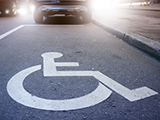 Last update: October 7, 2019