The Parking Store, located at 495 Portage Ave., is closed to members of the public until further notice.
Effective Saturday, March 28, the City of Winnipeg will be making the following changes related to parking until further notice:
Adding temporary 15 minute loading zones in various locations throughout the Downtown and the Exchange District.
Offering one-hour complimentary parking at all on-street metered locations throughout Winnipeg. Please note, there is no requirement to pay for parking in order to receive the one-hour complimentary parking. This is not to be combined with the existing two-hour complimentary Saturday parking in the Downtown area.
Relaxing enforcement of 1-2 hour time limits on residential streets; however continue to obey all other parking restrictions (i.e. fire hydrants, back lanes, etc.).
Visit the COVID-19 website for a comprehensive listing of service impacts.
Le Magasin de la Direction du stationnement, au 495, avenue Portage, est fermé au public.
À compter du samedi 28 mars et jusqu'à nouvel ordre, la Ville de Winnipeg apportera les changements qui suivent en matière de stationnement :
Ajout de zones de chargement temporaires de 15 minutes à plusieurs endroits du centre-ville et du quartier de la Bourse
Stationnement gratuit pendant une heure dans toutes les places minutées sur rue de Winnipeg. Veuillez noter qu'il n'est pas nécessaire de payer quoi que ce soit pour avoir droit à une heure de stationnement gratuite. Cette offre ne peut être cumulée aux deux heures de stationnement au centre-ville gratuit le samedi.
Assouplissement des contrôles dans les rues résidentielles où le stationnement est limité à 1 ou 2 heures. Les autres restrictions en matière de stationnement (bornes-fontaines, ruelles, etc.) doivent être respectées.
Visitez le site Web sur le COVID-19 pour voir un récapitulatif complet des services touchés.
The Parking Store
On-street parking rates to decrease by $0.75 beginning July 1, 2020
This summer, on-street parking rates will be reduced by $0.75. This change will take approximately six to eight weeks to fully implement beginning July 1, 2020 as each individual pay station needs to be reprogrammed manually.
For more information on this roll out including the project status, please visit the project page.
Pay for on-street parking without leaving your vehicle.
No need to bring change.
Get a text reminder when your time is almost up!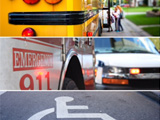 Be Aware. Park with Care.
Don't be a safety hazard! Be Aware. Park with Care & avoid a ticket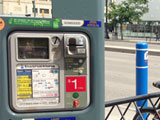 Pay by phone
Parking on holidays and weekends
Scratch Meter Permits
Displaying your receipt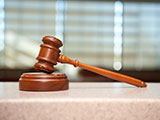 Contest a Penalty Notice, Summons, or Parking Violation.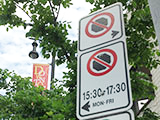 Why did I get a ticket?
What By-Law is it covered under?
Diagrams of common violations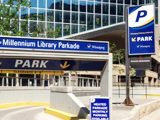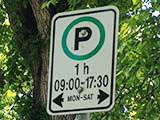 Residential Parking Program
If you live on a street with a 1 or 2 hour residential time restriction you may qualify under our Residential Parking Program.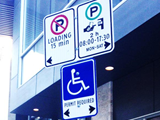 Parking for Persons with Disabilities
On-Street parking
Manitoba Possible (formerly SMD) Permit Information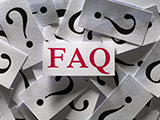 Didn't find what you were looking for? Visit our frequently asked questions for more information.
Last update: June 24, 2020