If you received a notice from the Winnipeg Parking Authority informing you of outstanding parking tickets, please follow the instructions provided to make a payment. These notices have been sent under the City's new policy for vehicles whose owners have multiple unpaid parking tickets. Under this policy, vehicles that belong to anyone with three or more unpaid tickets that are past the appeal deadline will be towed if they are found committing another parking offence.
Si vous avez reçu un avis de la Direction du stationnement de Winnipeg vous informant que vous avez des contraventions de stationnement impayées, veuillez suivre les instructions fournies pour faire votre paiement. Ces avis ont été envoyés en vertu de la nouvelle politique de la Ville visant les véhicules dont les propriétaires ont plusieurs contraventions de stationnement impayées. En vertu de cette politique, on remorquera les véhicules des personnes qui ont au moins trois contraventions impayées dont la date limite d'appel est passée si ces personnes commettent une autre infraction au stationnement.

Park With Care in a

Fire Lane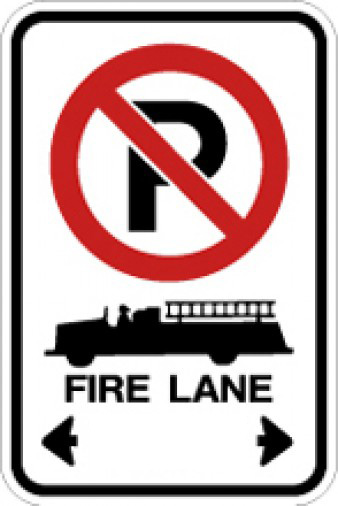 Indicated by the sign shown here, fire lanes are found at shopping centres, grocery stores, event centres, community centres, and other public venues. Fire lanes ensure first responders can quickly access emergency situations.
You are allowed to stop (pick up/drop off passengers, etc.), but you are not allowed to park for any length of time. The vehicle is considered to be parked when the driver's seat is unoccupied, or the vehicle is stationary and not in the process of loading/unloading passengers.
Fines range up to $300 per violation.
Note: Vehicles are not allowed to stop, for any reason, in a fire lane that is designated as No Stopping
Last update: September 6, 2022