If you have received a notice from the City's contracted collection agent, Gatestone & Co. Inc., advising you of an outstanding account, you may make payment in accordance with the instructions provided. Letters are sent by the collection agent, acting on behalf of the City, to assist in collecting outstanding tickets issued for bylaw offences. The City may proceed with collection action on any outstanding tickets that are no longer eligible for appeal.
Si vous avez reçu un avis de la part de l'agence de recouvrement sous contrat de la Ville, Gatestone & Co. Inc., vous indiquant que votre compte est en souffrance, vous pouvez faire le paiement requis selon les instructions fournies. Les lettres sont envoyées par l'agence de recouvrement au nom de la Ville pour aider à recouvrer le paiement des contraventions impayées émises pour des infractions aux règlements municipaux. La Ville peut prendre des mesures de recouvrement pour toute contravention impayée dont il n'est plus possible d'interjeter appel.
The Parking Store
Pay for on-street parking without leaving your vehicle.
No need to bring change.
Get a text reminder when your time is almost up!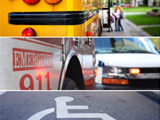 Be Aware. Park with Care.
Don't be a safety hazard! Be Aware. Park with Care & avoid a ticket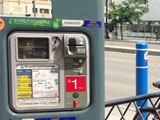 Pay by phone
Parking on holidays and weekends
Scratch Meter Permits
Displaying your receipt
Why did I get a ticket?
What By-Law is it covered under?
Diagrams of common violations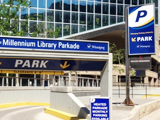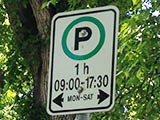 Residential Parking Program
If you live on a street with a 1 or 2 hour residential time restriction you may qualify under our Residential Parking Program.
Parking for Persons with Disabilities
On-Street parking
Manitoba Possible (formerly SMD) Permit Information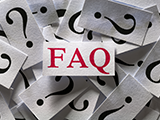 Didn't find what you were looking for? Visit our frequently asked questions for more information.
Last update: July 7, 2023