Park With Care

Around Schools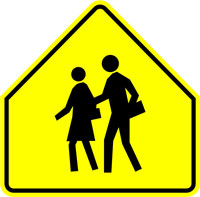 Indicated by the sign shown here, school zones surround schools with children in Kindergarten up to grade eight.
Vehicles parked illegally during school pick up and drop off times create serious safety hazards for children and cause traffic delays. It's especially important to pay attention to and abide by all signage and rules of the road around schools.
Parking violations that will be enforced around schools include:
no stopping
no parking
parked on boulevard
wrong side of road
double parked
wrong direction
blocking bike path or pedestrian path
fire lane
designated space
Fines range up to $300 per violation.
Last update: September 6, 2022